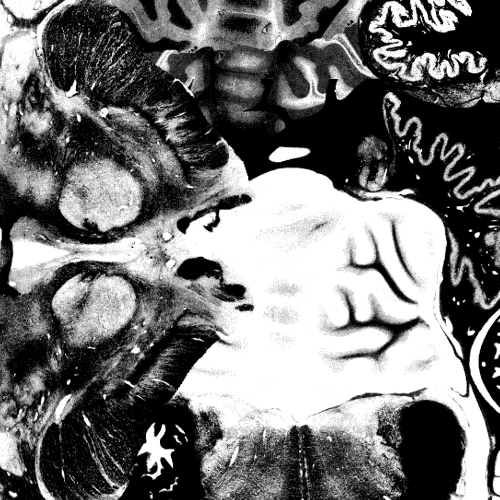 Newly relocated back in Oregon, Regosphere brings a heavy dose of his Anxiety-Electronics in a lurching, claustrophobic track that delves further into the off kilter rhythms, oozing synths, bowed metal screech and punishing vocals that have been surfacing on the past few split tapes and recent live shows. Putting aside some of the more psychedelic elements of past works and focusing more on the feeling of pure dread this track is one of his heaviest and most focused to date. Cancer is the new grim reaper...
Hailing from Rhode Island and coming hot off the heels of his new full-length on Malignant, The Vomit Arsonist lays down one of the bleakest death-industrial tracks ever committed to vinyl for this split. Andy is well known for his solo work as TVA as well as being a member of the long running power electronics outfit Bereft and running the Danvers State tape label since 2008. Slow burn bass throbs lay the foundation for somber scorching synths, junk metal abuse and absolutely crushing vocals. Pain is the way...
Black vinyl, mastered and plated at Aardvark, pressed at United. Pro-printed glossy b/w covers with black and silver labels. Limited to 300 copies. Co-released with
Dumpster Score and Obfuscated Records.
- description written by Mr Quitter
10$ shipped in the USA
14$ the rest of NA
18$ worldwide