Check this shit
PT:142 Heart Of The Whore – Life of Vapor 2xc30
Harsh noise collaboration by Ohio masterminds Luke Tandy, Matt Reis and John Moloney. Edition of 85 in side-by-side Norelco case with shells stamped with a handmade lino cut. Cover collage by Nate Tandy.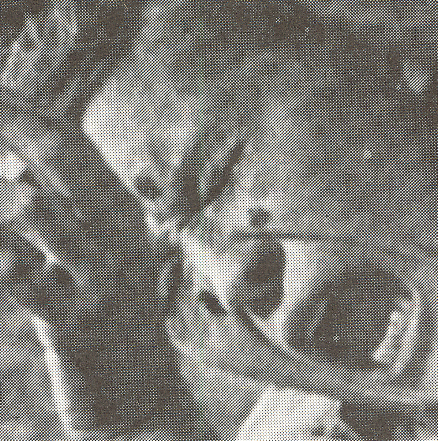 PT:194 The Cherry Point – Misery Guts CD
Reissue of a c30 released by Since 1972 back in 2004. Harsh noise at its finest. If you liked Night of the Bloody Tapes you will love this.
Both tracks are full of crunch and thick layered distortion.
Stop reading this and listen to the damn sample.
PT195 Gnawed – Terminal Epoch CD
Full length CD by the Minneapolis based power electronics project. Dude is out of control good. This disc contains a few different vocal styles, synth work, metal junks and a healthy dose of feedback
He is going on tour with Blessed Sacrifist and Developer so check him out if you're anywhere near any of those locations. He just broke a rib so make sure to bring him some
pharmaceuticals.
July 17th: Rat Hole, Minneapolis, MN w/ Breaking the Will and Crusader No Remorse.
July 18th: Discovery Zone, Chicago, IL w/ Machismo, Deterge, Magia Nuda, and Shattered Hymen.
July 19th: Smiles4Miles, Dayton, OH w/ T.O.M.B., Violet Flame, CLVIII, and Night Vision.
July 20th/21st: Summer Scum (Buffalo Noise Fest), The Vault, Buffalo, NY
July 22nd: Now That's Class, Cleveland, OH, w/ Nyodene D, Murderous Vision, Mailbomb Solution, and Andrew Kirschner.
The Cherry Point CD 10$/ 12$
Pick up all of em for 25$/ 31$
Check out samples in the samples tab.
Cassettes by: Plague Mother, Hostage Pageant, Developer, Blood Rhythms, Baculum, Streetmeat, Richard Ramirez, RL:ZZ, Hassokk, Repeater
Astro + Winters in Osaka CD
plus more ridiculous shit i can barely pay for
Disclaimer: I just bought a house so ive been a bit of a space case lately.
All orders have been hittin the post office within 2-4 days of the purchase but ive gotten way behind on emails and have probably forgotten a good number.
So I apologize if people have been trying to get a hold of me.
Just email me again.
Im trying to get caught up.