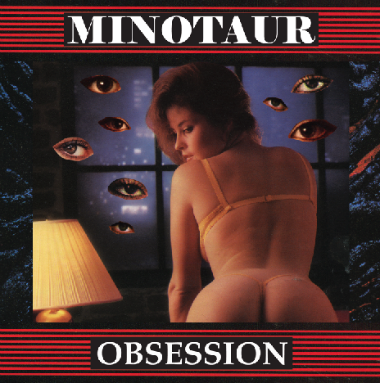 PT:160, {OR/CO} 40
Minotaur – Obsession CD
Edition of 200 copies in jewel case. Co-released with The Institute for Organic Conversations
Minotaur is a power electronics project featuring James Keeler (Wilt) and George Proctor (Mutant Ape). Obsession deals with sexual themes with lyrics appropriated from the book "Delta of Venus" by Anais Nin. Nin is known for writing short stories in the 40's about taboo sexual experiences but often discussed erotic situations from a feminine point of view.
Check the Sound Samples tab for two of the tracks.
Price:
$12 in NA
$14 Worldwide
Paypal:
phagetapes@yahoo.com
Next on Phage Tapes (in roughly 2 weeks)
PT156 Astro/ Creation Through Destruction c58
PT159 K2/ Nryy c60
PT171 Grizzlor 2xc60
PT174 Mazakon Tactics c20
PT183 En Nihil double A-sided c60
maybe a few more depending on how much i can get done.