PT:143 Koufar + Skin Graft "Revelation: This Country Is Mine" c30
Edition of 150 in oversized plastic cassette "capsule" case with double sided art.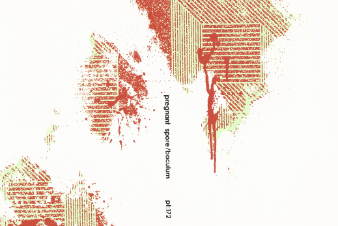 PT:172 Pregnant Spore/ Baculum 2xc10
Edition of 75 in vinyl case with 3 color screen printed covers and 2 color screen printed insert designed by Justin Marc Lloyd.
check the sound samples tab for excerpts from each release.
price for each - 8$ in NA or 11$ worldwide
price for both - 14$ in NA or 20$ worldwide
paypal is phagetapes@yahoo.com