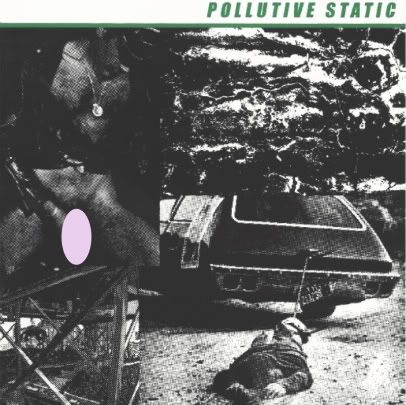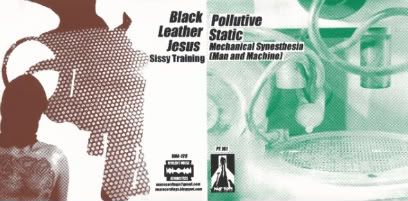 Black Leather Jesus/ Pollutive Static Split 7"

Packaged in 3 color screen printed double sided folder.

Actual covers have male nudity where the pink ovals are located in the above images.

Edition of 300 copies.
Sound samples can be heard on the samples tab.

Price: 9$ shipped in NA and 12$ shipped worldwide.
Paypal: phagetapes@yahoo.com
Also available from Violent Noise Atrocities