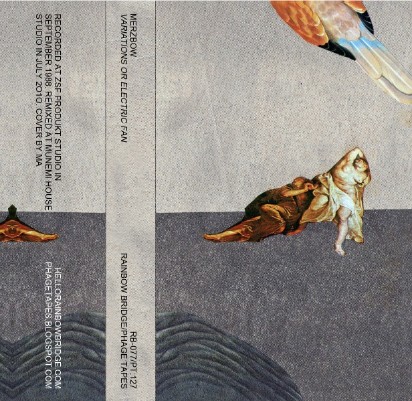 PT127 Merzbow "Variations for Electric Fans" c42
Edition of 200 (co released with Rainbow Bridge)
Old unreleased material from Merzbow.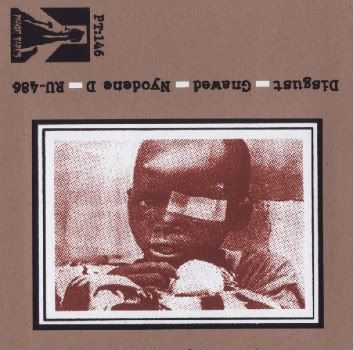 PT146 Disgust/ Gnawed/ Nyodene D/ RU486 pro dubbed 2xc10
Edition of 125. Packaged in a tall norelco with a 3 color screen print front and 3 color screen print inner j card.
4 tracks of slightly different styles from some of my favorite US power electronics artists. If you've heard any of these projects you know what to expect.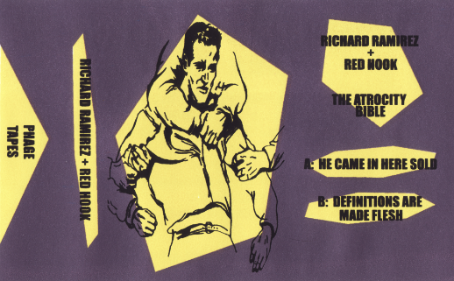 PT153 Richard Ramirez & Red Hook "The Atrocity Bible" pro dubbed c60
Edition of 100 with 3 color screen printed cover and 1 color screen printed inner j card.

Metal abuse, harsh electronics and porn samples. What more could you ask for?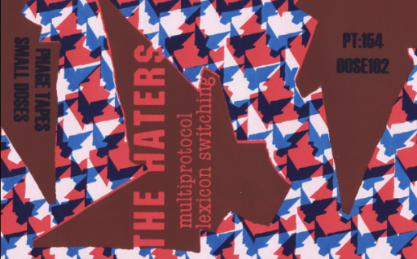 PT154 The Haters "Multiprotocol Lexicon Switching" pro dubbed c20
Edition of 100 with 4 color screen printed cover and 1 color inner j card (coreleased with Small Doses).
Thick harsh noise from the almost 3 decade vet of harsh noise. This cassette was meant to be a fund raise for a recent show we put on with the haters and funds go to helping recoup a bit of the cost of a plane ticket.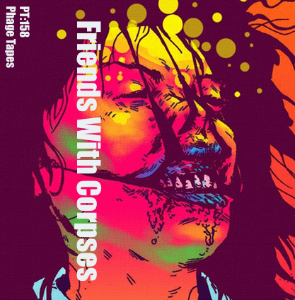 PT158 Friends With Corpses "Don't Turn On The Lights" pro dubbed c30
Edition of 100. Cover image by Jared Afrika
FwC is a new project focusing on thick electronics containing Justin Lakes (Pusdrainer) and Joel Walter.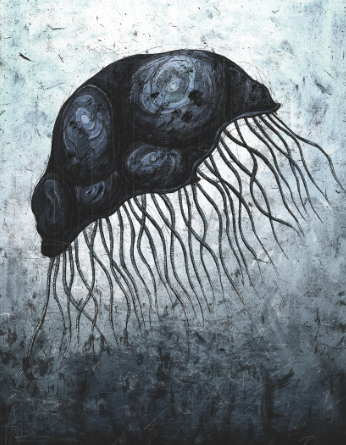 PT163 Boar/ Circuit Wound/ Skin Graft/ A Snake In The Garden pro dubbed 2xc30
Edition of 100 in tall Norelco 2x cs case. Cover image by Simon Clark.
4 sides of harsh noise. Each artist has a different take on harsh noise so this release is really well rounded and is a good representation of the breadth of what can be accomplished.
The Haters shirt
Gildan Black Shirts with Silver Ink
Sizes S-XXL
Prices (NA/Worldwide):
Single Tapes 7/9$
Double Tapes 12/14$
Shirts 13/19$
All the new tapes 45/55$
All the new tapes + shirt 55/65$
phagetapes@yahoo.com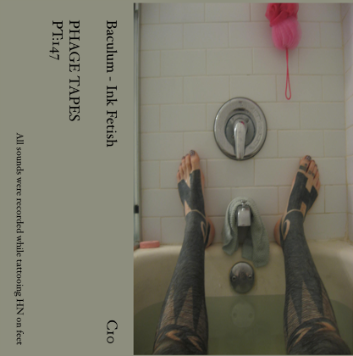 PT147 Baculum "Ink Fetish" c10
Edition of 100. Free with orders.
Layered recordings of me tattooing HN on my feet. No sound manipulation. Just the buzz of the tattoo gun and the sound of cleaning the blood and ink off my foot.
Interesting? No. Annoying? Yes.